House Projects, Easter Celebration and Spring Happenings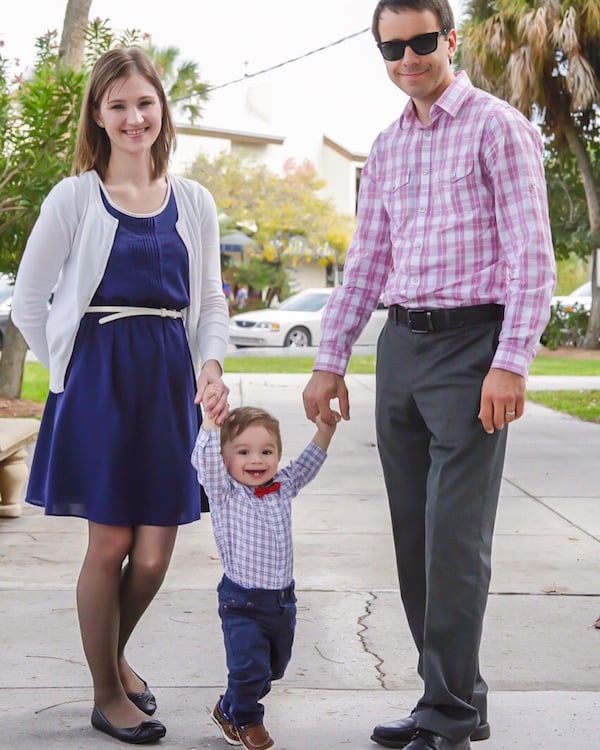 I haven't written a post with a personal life update in a while, so I thought I would take this chance to chat. I do share little tidbits of family life on my weekly newsletter, but let's sit down, have a cup of tea and catch up right here.
There's nothing like the coming of spring that gives me a kick in the booty to do some major spring cleaning and tackle all those house projects that I've been putting off for months. Is anybody else like that?
One of the recent house projects that we tackled (I say "we", but it was my husband), was repainting our china cabinet. We bought a great china cabinet more than a year ago on Craigslist for a great price with the intention of repainting it and it's finally finished. We love how it turned out. (I will share a more detailed post with everything that Sergi did to give this beauty a makeover tomorrow, with all the products he used and many pictures.)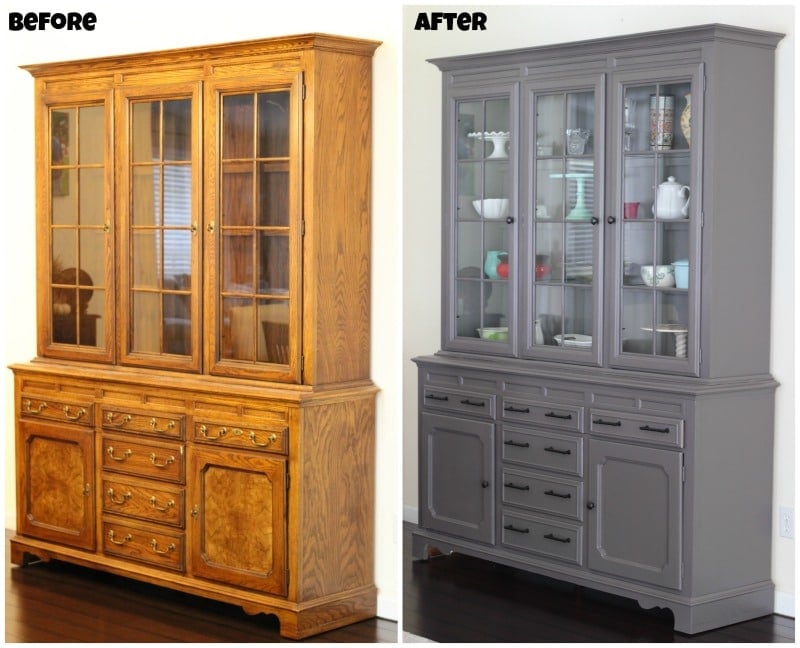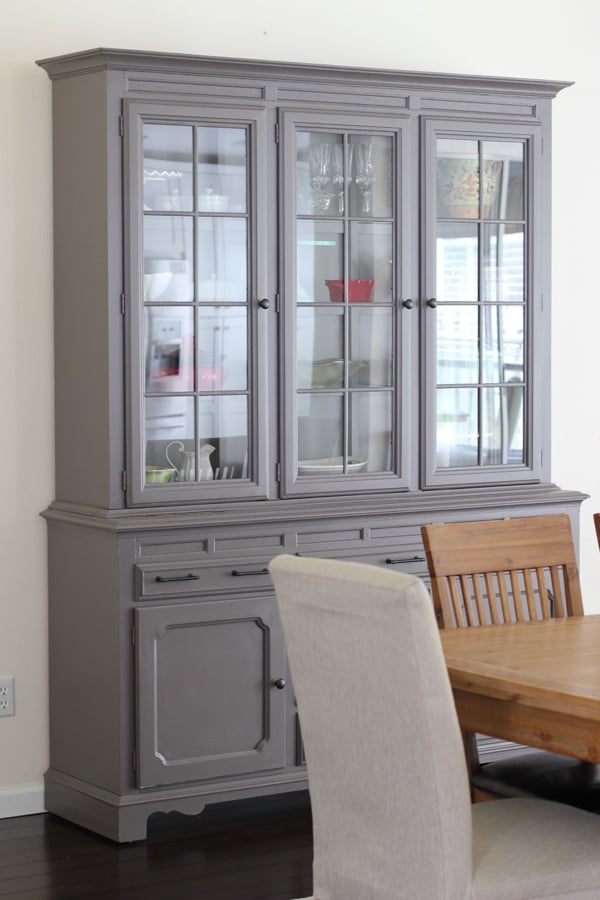 I have also been on a cleaning and organizing streak. We are even having a garage sale this weekend. It's the first one we've ever done, so I'm excited and a bit apprehensive. Any tips that you can share?  I'm going through all of our rooms, closets, boxes and making piles and lots of decisions.
I'm one of those people that gets a thrill out if decluttering, cleaning and minimizing. My emotional well being is so much more peaceful and calm when my surroundings aren't cluttered and disorganized. When my house is messy, I tend to be more crabby. Ugh. I'm loving the transformation and can now breathe easier and open my closets more often just so I can see how neat everything looks:).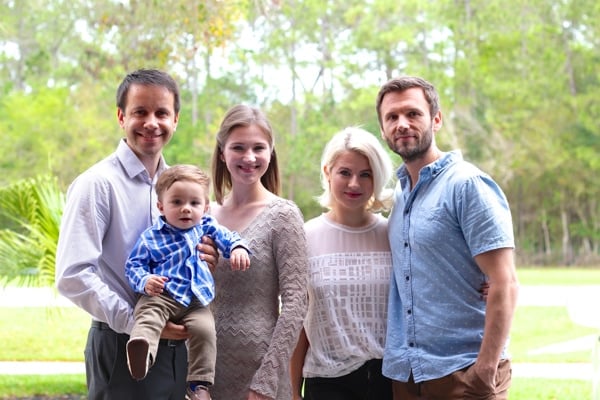 This past Sunday, we celebrated Easter in our home with my sister, Milana, and her husband, Andrey. Besides going to church in the morning and participating in a lovely service which was meaningful and special, we spent the rest of the day with family. The meal was very untraditional but since it was only the 5 of us, we gave ourselves permission to eat whatever felt like.
Our Menu:
Cedar Plank Grilled Salmon – the salmon was the star of the show and was a huge hit with all of us. The smoky, cedar wood permeated the fish and blended so well with the fresh flavors of the herbs, lemon juice and garlic. It was vey juicy and tender too.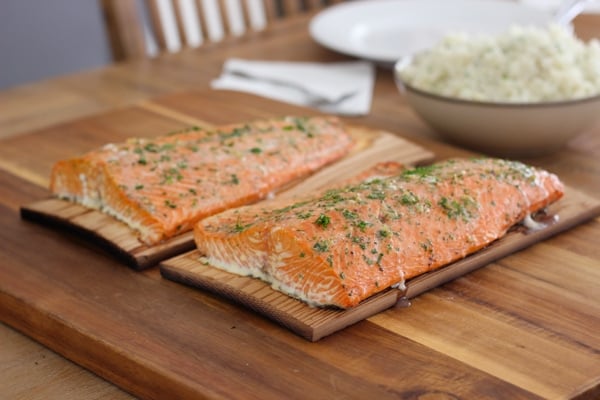 Rice Pilaf With Garlic and Parsley – the perfect side dish to fish and so simple to prepare too.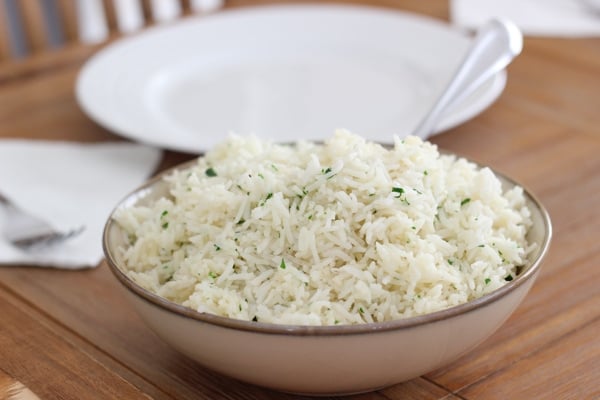 Mimoza Salad – I was really craving this salad. It's amazing that it's very hearty but tastes light and not too heavy. That makes no sense, but trust me, if you make it, you'll know exactly what I mean.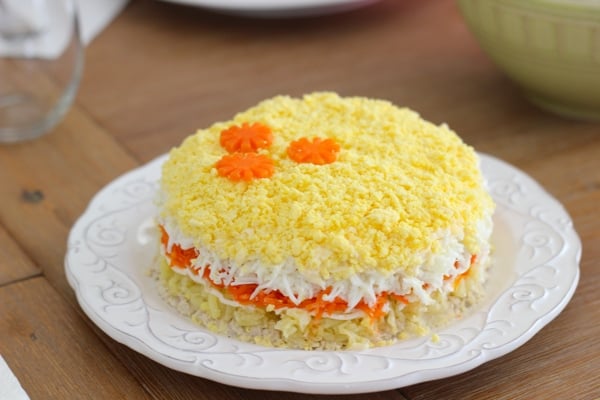 Grilled Veggies (Zucchini, Bell Pepper, Eggplant) – We're always grilling veggies of all sorts, and this was a combination of what I had in my refrigerator. We love grilled vegetables. They are tender, but still a bit crisp so they don't become mushy and soggy.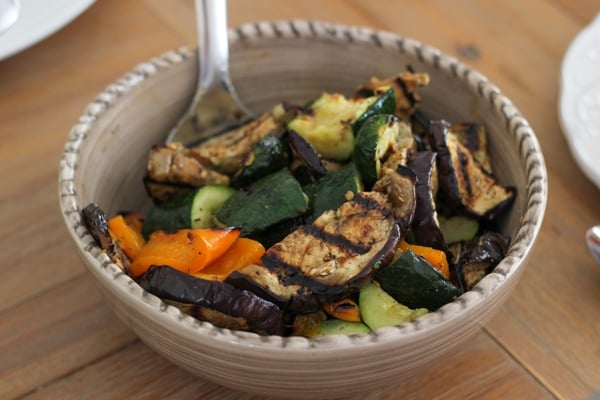 Cauliflower Tomato Salad – another favorite salad that we make all the time. It's crunchy, tasty and fresh.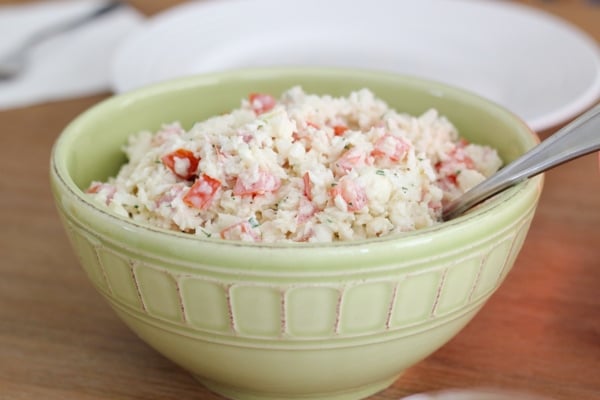 Easter Bread (Paskha) – I've been trying recipes and it's still in the testing phase, but we liked this one a lot. I have a few changes in mind that I would like to make, but I'll keep trying.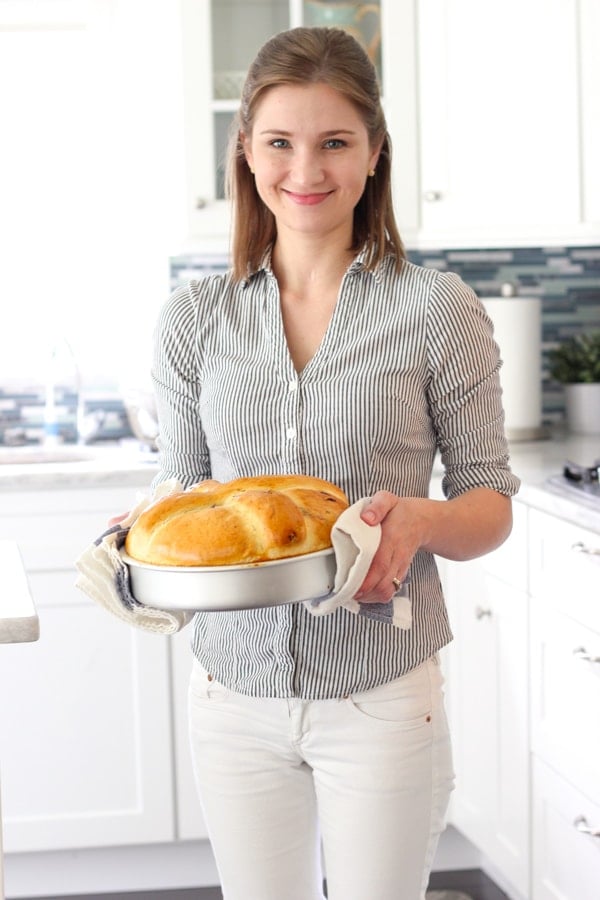 Roulette With Cream Cheese and Strawberry Jam (using this recipe for the dough) – Yeast breads are my favorite and Easter is the perfect excuse to make a few. I especially like any kind of cheese filling, so I paired cream cheese with my homemade strawberry jam.
I haven't been cooking or posting as much on the blog as I was during the first 3 years of blogging, which is very disappointing to me. I definitely miss writing and sharing recipes. The unfortunate reason is my general lack of health. I don't talk about it much, because nobody likes hearing someone whine too much, but it's been a very rough year and a half. Ever since my second trimester of pregnancy and to this day, I am struggling with my health and it's taking a toll on what I am able to accomplish on the blog and in many other areas of life too. It took me an entire year to gain back the weight I lost while pregnant, but I've since lost some of the weight again and am still trying to get those few pounds back.
However, I am so much better than I was a few months ago, for which I am eternally grateful. My precious son is completely worth it all and I would do it all over again because he is such a blessing.
That being said, the past few weeks have been so much better  and that's why I've finally been able to catch up on housework that has been put off for too long and get out to enjoy life once in a while.
Even doing laundry is enjoyable because Nathaniel loves to "help". He gets so excited and thrilled about throwing clean laundry (and his teddy bear) into the drier and loves diving up all the laundry into piles of different colors. Of course, it turns out to be him mostly scrambling all of my piles and then jumbling up all the fresh, clean and folded up laundry, but just watching his huge grins and hearing his loud squeals makes me smile every time. Seriously, babies are such a delight and extremely entertaining.
Besides housework, we love to go on outings and enjoy our beautiful Florida weather.
Nathaniel is still very much in love with his tricycle and loves to be outside, enjoy the swings and play in the grass. Wakling usually makes me feel better too, so it's a win-win situation.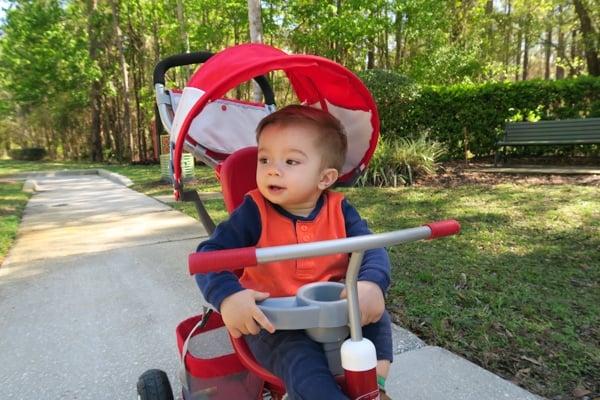 I will keep posting new recipes, other blog posts and videos as much as I am able. If you don't see as many posts as usual, I would appreciate your prayers, since that usually means I'm not feeling too great behind the scenes.
Overall, we are so happy. So many times Sergi and I look at each other and marvel how blessed we are. We have so many things to be thankful for and we don't take anything for granted.

How is the beginning of your spring? Any fun projects, new happenings or exciting news? I'd love to hear from you.