Easy Healthy Breakfast Ideas For Kids
Here's a whole slew of easy and healthy breakfast ideas for kids that the whole family will love. They are quick to prepare and a nutritious start to the day.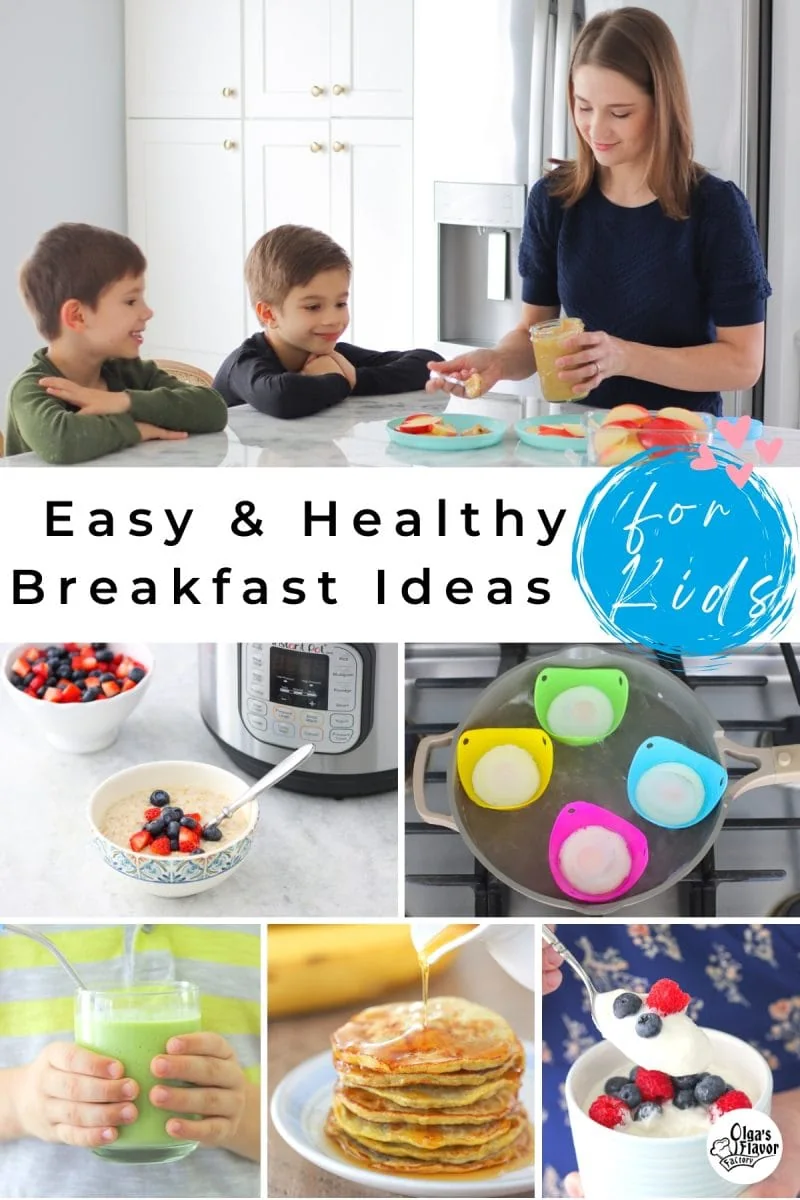 Whether your start to the day is fast paced or you just need some quick and easy meal options, I hope this post and video will give you lots of easy and healthy breakfast ideas. I'm focusing to make all these recipes geared for kid friendly options, but, of course, they'll be great for the whole family too. Kids love these recipes, but they are delicious and satisfying for the adults just as much.
You'll find recipes that take just a few minutes to prepare and can be eaten on the go and other options that take just a little bit more effort but are also very manageable and simple for busy mornings. Lastly, I will share meal prep breakfast ideas where you can do all the work ahead of time and then just reheat in the mornings.
Of course, I realize that "healthy" is very subjective for everyone and what I consider healthy, you may not. Kids also have very varying palates and your children may not eat the things that I have listed below. Or maybe you have little foodies with very sophisticated taste buds and that is awesome. I'd love to hear your ideas for easy and healthy breakfast ideas that your family loves.
Video of Easy Healthy Breakfast Ideas
Quick & Easy: 5 – 15 minutes or less of hands on work
Oatmeal

If you make stovetop oatmeal, it cooks fairly quickly, especially if you use quick cooking oats. However, even if you use old fashioned oats, the hans on work is still just a few minutes.
I love making oatmeal in the Instant Pot, especially since I can go get ready while it's cooking and not have to worry about the milk running over and it will turn off on its own when the oatmeal is done.

Rice Pudding

Just as simple to prepare as oatmeal, this is another great option.

Yogurt (I use plain greek yogurt or homemade yogurt and add lots of different things to it to change up the flavor and texture.) Store bought yogurt takes less than 5 minutes to portion out and if you make homemade yogurt, it can be done completely in advance too, so it will take the same amount of time of the day you're serving it.

Switch up the toppings for the yogurt and you can have a lovely variation of different breakfasts, even if you serve it multiple times a week. Fruit, berries, granola, coconut flakes, fry fruit, nuts, etc.

Scrambled Eggs + Pan Fried Eggs

Scrambled eggs are so already so quick and easy to make.
You can add a few spoonfuls of cottage cheese to the eggs for additional protein. The cottage cheese makes the eggs more fluffy too.

Smoothies

Green Smoothie For Kids – this smoothie is packed with so many vitamins and nutrients, but is so delicious, your kids will love it.
Tropical Smoothie – You can use this as a base to create so many varieties of smoothies, using lots of fresh and frozen fruit and berries.

English muffins, toasted

Peanut butter, bananas and honey
Smoked salmon or ham + hard boiled egg

Ricotta or cottage cheese with honey and fruit – so easy and delicious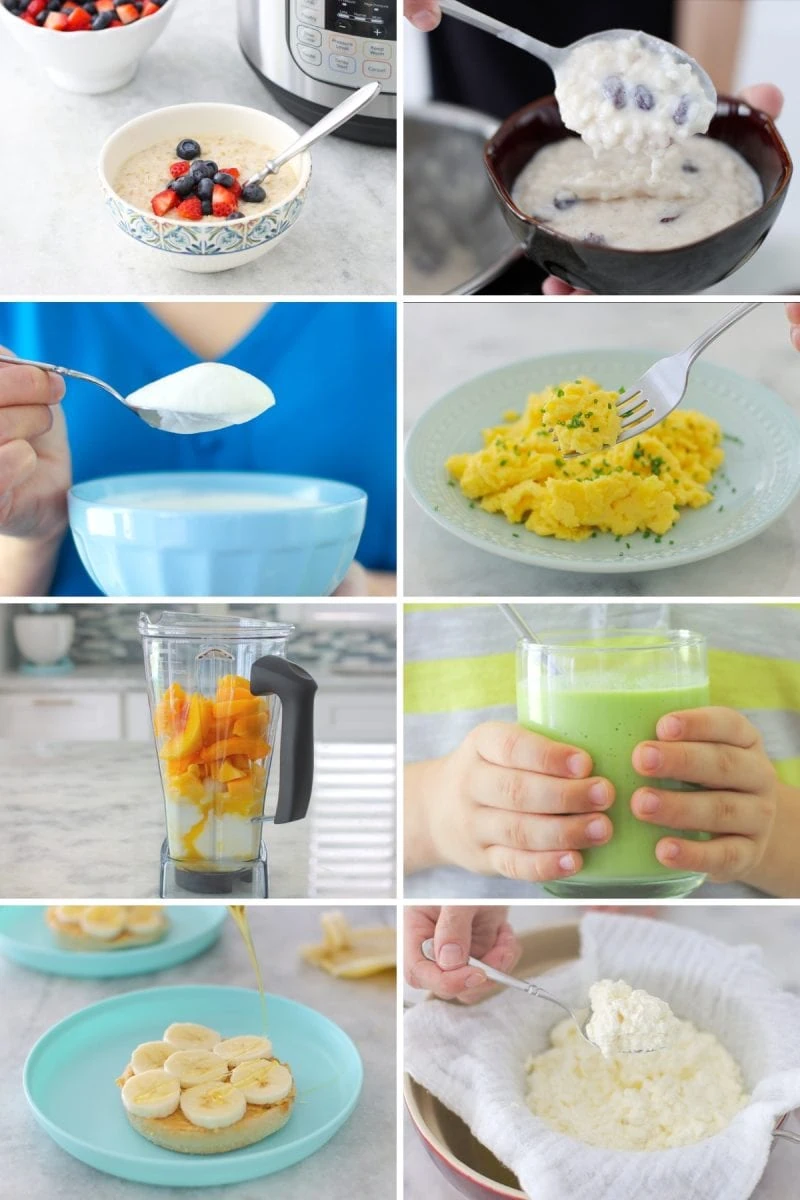 A Little More Time, But Still Manageable: 15-30 minutes or less of hands on work
Eggs
Banana Egg Pancakes – no added sugar or flour and always a big hit my my boys. They ask me to make them every week.
Sandwiches – this is a great option for mornings and there are so many different options. There's nothing wrong with a simple ham and cheese sandwich for breakfast every once in a while.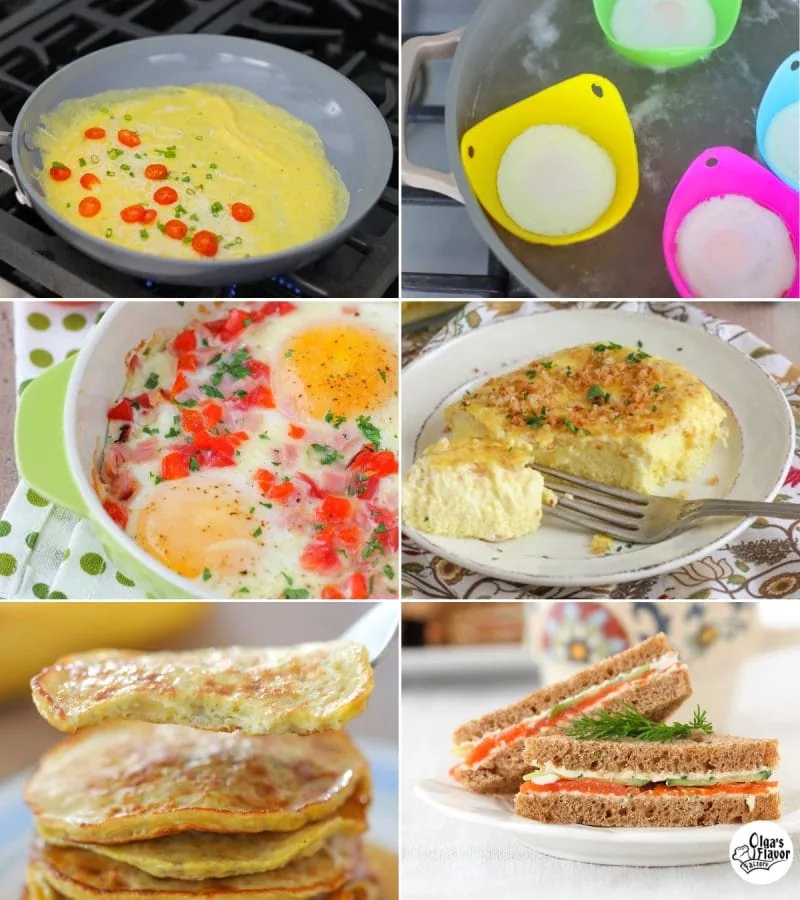 Make Ahead Breakfasts
I'm always singing the praises of meal prepping and that's because it saves you so much time. By taking some time to make some breakfast options in advance, it will take you just a few minutes to actually get breakfast on the time (or bring it with you as you go out the door.)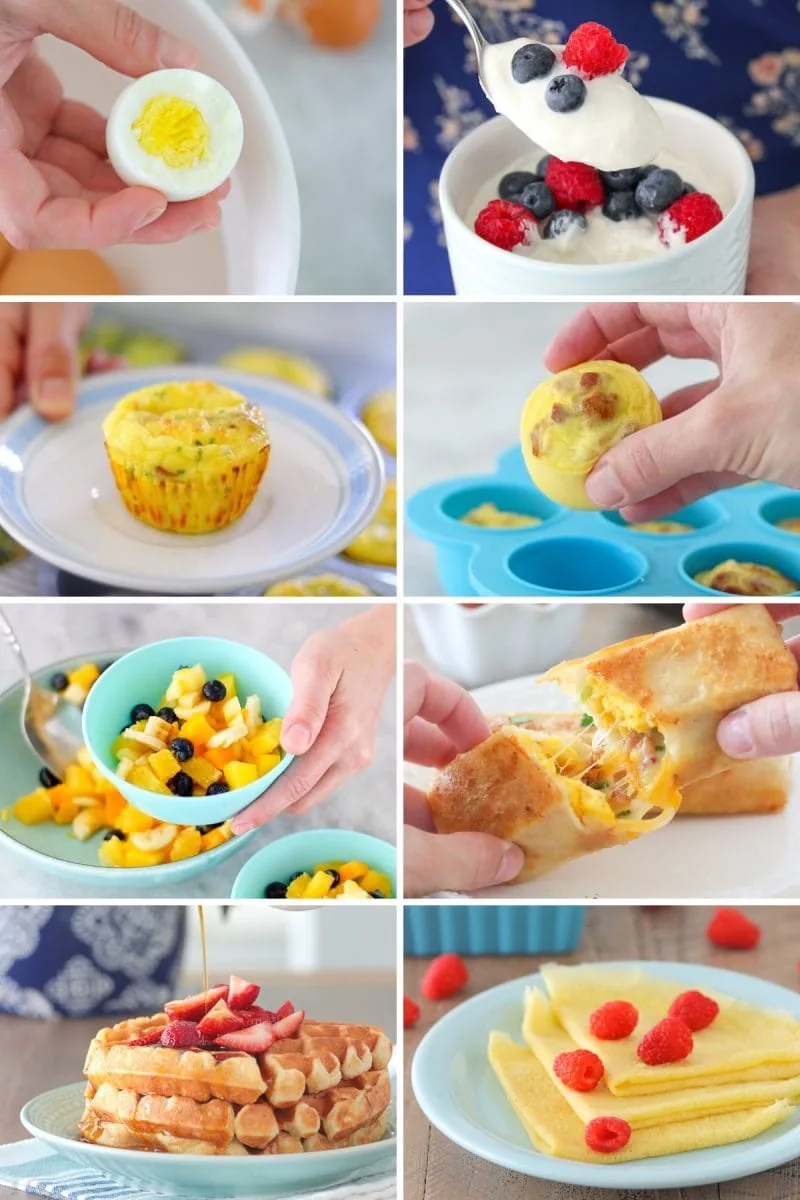 I hope this collection of breakfast ideas gave you some options to try or maybe it's just convenient to have them in one spot on the days when you don't have too much time to brainstorm.
My hope for sharing videos and blog post like this one is to relieve you a little bit of meal planning stress so that your morning can be more calm and enjoyable.